Business Travel Simplified
Full workflow travel management application
Single, Unified Travel & Expense Management Platform
Claims and Reimbursements Process Transparency
Gain Control and Visibility On Travel Budgets
Actionable Insights
ROI Metrics on Travel Spends
Auto Approval Policy
90 day FREE trial (no credit card required)
The features your business needs
Travel & Expense Management For ITES
Corporate fares and travel booking
TrackEx also has an advanced in-built travel booking tool with an exclusive and wide range of corporate fare inventory. This feature comes with an advanced fare-search intelligence across GDS and multiple sources. This feature is simplified on the web, mobile, and app interfaces in such a way, that it easily sends the booking request to managers for pre-approval, and facilitating instant booking upon approval.
QuickBooks
Connect TrackEx's Expense Reporting With QuickBooks In Just A Click Get all you expense accounts, employee information, customer lists in one place by simply integrating your QuickBooks account with TrackEx.
Automate Mileage Tracking For Business Travel
Record traveled miles. Classify trips. Use logs to create customizable report. TrackEx Mileage Tracker gets your travel expenses ready the way you want.
Effectively Manage Per Diem Expenses
Pre-trip, multi-layered approval and scheduling
This travel and expense management platform is designed to meet all your process requirement. It helps employees to easily update their travel dates along with the purpose and travel cost of the trip. After the details are saved they are then auto-sent to the respective managers for approval. Managers can speed up the process by approving the travel requests from anywhere and any device. When the required approvals are complete the employee can book the flight/accommodation/car on the same platform. And that's not it, an employee can capture the expenses on-the-go and tap away to send it for reimbursement.
recently added posts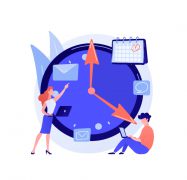 What is spend management and what does it mean for your business
Spend management refers to controlling all of the organization's expenditures. It begins with demand identification and spend analysis and ends with sourcing and order management. A strong spend management strategy comprises best-in-class technology and processes that enable firms to maximize cost, quality, revenue, and profit performance.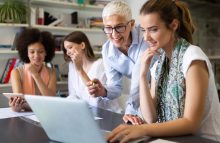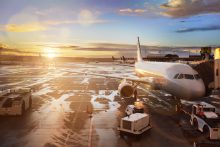 What airline consolidation means for your corporate travel program?
Commercial aviation has traditionally been characterized by fierce rivalry. Once passenger travel became popular, airlines raced to provide the most comfortable and, following deregulation, the lowest rates. Competition developed the air business we know today, and it is also necessary for a strong air program.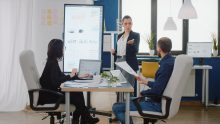 How do large companies manage corporate travel
Large companies need their corporate travel plans not just to be cost-effective but also to be ethical and ecologically responsible. For this, either they can use their in-house team or outsource it by collaborating with the corporate travel management partner.