Business Travel Simplified
Full workflow travel management application
Single, Unified Travel & Expense Management Platform
Claims and Reimbursements Process Transparency
Gain Control and Visibility On Travel Budgets
Actionable Insights
ROI Metrics on Travel Spends
Auto Approval Policy
90 days FREE trial (no credit card required)
The features your business needs
Corporate Flight Booking Simplified
Helping corporates drive savings and efficiency with a global inventory that focuses on business travel needs.
Corporate Hotel Booking Solution
Helping business travelers find the best stays by accessing an unrivaled inventory of competitive hotel deals across any location.
Streamline payment process
The simplified and accurate payment process helps companies to reimburse faster, thus ensuring happy employees. With an easy-to-use interface for expenses management, employees can easily capture their spend even when they are traveling, and can quickly create and submit their expense claims. The managers on their end get an organized report and guided review with highlights of violation, if any, that makes the approval process easy for them.
International travel assistance
When your team or team member is scheduled to travel away from your home country, you can rely on us to extend full support throughout their travel. Any assistance required on visa processing, ticketing, accommodation, arrangements for a meeting/conference, we will be happy to help. In case of trip cancellation or rescheduling or adding an extra day to the trip, remember we are just a tap away.
Scan Receipts Effortlessly On-The-Go
Digitize your expense tracking. Scan single to multiple receipts anytime, anywhere with TrackExmobile app.
Automate Expense Reporting To Improve Employee Efficiency At Different Levels
recently added posts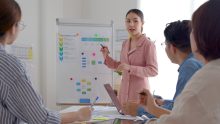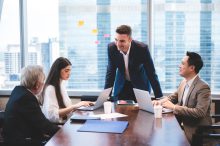 4 tips for balancing personal wellness with business travel
For many workers, business travel is necessary, but if it's not planned correctly, it may be a huge cause of stress. This may lead to having a detrimental effect on productivity and keep people from completing their jobs well. Hence, anybody who travels for work should take precautions to maintain their healthy state of mind along with ensuring that their job is not affected.