Business Travel Simplified
Full workflow travel management application
Single, Unified Travel & Expense Management Platform
Claims and Reimbursements Process Transparency
Gain Control and Visibility On Travel Budgets
Actionable Insights
ROI Metrics on Travel Spends
Auto Approval Policy
30 day FREE trial (no credit card required)
The features your business needs
Dedicated technical support and customer service
Our support team is available 24X7 to assist you with any queries related to booking, visa processing, accommodation, transfers, or any technical issue. You can seek the assistance of our technical support team via chat or send an email to them.
Boost decision making and performance
TrackEx gets all the insights and data from employee search, trip, preferences, expense reports, travel reports, and accommodation preferences to build a customised report. As this data available on TrackEx is AI-augmented, it generates meaningful & reliable insights that help in important decision-making that can increase performance and save costs.
Analytics, Reports, And Insights
A Solution That Help CFOs Get A Full Picture Of Travel & Expense Metrics At-A-Glance With interactive dashboards giving an overview of all the KPIs, dig into profile activity, and dissect T&E with custom reporting.
Corporate Flight Booking Simplified
Helping corporates drive savings and efficiency with a global inventory that focuses on business travel needs.
Scan Receipts Effortlessly On-The-Go
Digitize your expense tracking. Scan single to multiple receipts anytime, anywhere with TrackExmobile app.
Make The Most Of A Cloud-Based T&E Service
recently added posts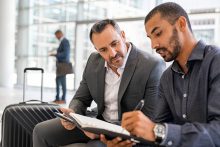 Best Travel Expense Management Practices
In the modern work environment, travel is a fact of life. Appointments, meetings, and conferences keep employees on the road often. It's essential to be prepared for these situations by developing a plan that minimizes expenses and maximizes your productivity.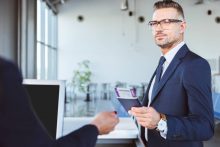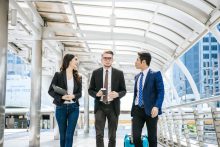 How Technology is driving business travel
Business travel can involve a lot of red tapes. This is due to complicated booking procedures, complicated tax rules, and the often tedious work of processing travel expense claims.