Business Travel Simplified
Full workflow travel management application
Single, Unified Travel & Expense Management Platform
Claims and Reimbursements Process Transparency
Gain Control and Visibility On Travel Budgets
Actionable Insights
ROI Metrics on Travel Spends
Auto Approval Policy
90 days FREE trial (no credit card required)
The features your business needs
Shorter expenses approval cycles
The expenses approval cycle is simplified on the TrackEx platform to shorten the entire approval process by eliminating the unnecessary time spent in various activities via automation. Employees can enter their expenses on-the-go with their smartphone just by scanning the receipts or importing data from their email or from their credit card transactions. The integrated services on the platform enables seamless, one-tap receipts submission for approval. The manager's/ admin's approval workload is shortened as they are provided with the flexibility to approve anytime, from any device.
International travel assistance
When your team or team member is scheduled to travel away from your home country, you can rely on us to extend full support throughout their travel. Any assistance required on visa processing, ticketing, accommodation, arrangements for a meeting/conference, we will be happy to help. In case of trip cancellation or rescheduling or adding an extra day to the trip, remember we are just a tap away.
Real time expense reporting
TrackEx reduces expense reporting time by 80%! The application's intelligent automation enables one-tap expenses reporting, submission, approval and reimbursement. Besides, TrackEx also organizes receipts, e-receipts, credit card charges, and wallet payment details on-the-go while staying in compliance with company policies.
Dedicated technical support and customer service
Our support team is available 24X7 to assist you with any queries related to booking, visa processing, accommodation, transfers, or any technical issue. You can seek the assistance of our technical support team via chat or send an email to them.
Automate Expense Reporting To Improve Employee Efficiency At Different Levels
Improve Your Employee Engagement With Employee Benefits Program
Help employees maximize savings on every trip by providing them access to a broad selection of flight and hotel deals at discounted rates.
recently added posts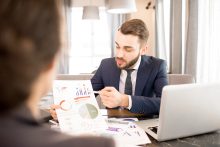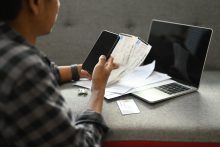 The importance of better expense reporting
A travel and expenditure report lists the costs paid when workers travel for business and corporations organize parties. Employees may be required to file T&E reports to be paid for expenses such as business dinners with clients or flights to an industry conference. The company may utilize expenditure reports to track how much it spends on travel and entertainment.