Business Travel Simplified
Full workflow travel management application
Single, Unified Travel & Expense Management Platform
Claims and Reimbursements Process Transparency
Gain Control and Visibility On Travel Budgets
Actionable Insights
ROI Metrics on Travel Spends
Auto Approval Policy
30 day FREE trial (no credit card required)
The features your business needs
Improve Your Employee Engagement With Employee Benefits Program
Help employees maximize savings on every trip by providing them access to a broad selection of flight and hotel deals at discounted rates.
Corporate fares and travel booking
TrackEx also has an advanced in-built travel booking tool with an exclusive and wide range of corporate fare inventory. This feature comes with an advanced fare-search intelligence across GDS and multiple sources. This feature is simplified on the web, mobile, and app interfaces in such a way, that it easily sends the booking request to managers for pre-approval, and facilitating instant booking upon approval.
Corporate Hotel Booking Solution
Helping business travelers find the best stays by accessing an unrivaled inventory of competitive hotel deals across any location.
Pre-trip, multi-layered approval and scheduling
This travel and expense management platform is designed to meet all your process requirement. It helps employees to easily update their travel dates along with the purpose and travel cost of the trip. After the details are saved they are then auto-sent to the respective managers for approval. Managers can speed up the process by approving the travel requests from anywhere and any device. When the required approvals are complete the employee can book the flight/accommodation/car on the same platform. And that's not it, an employee can capture the expenses on-the-go and tap away to send it for reimbursement.
Manage credit cards with auto-sync and reconciliation with fraud check
Integration of corporate cards and reconciliation on TrackEx comes with an in-built fraud-check feature. TrackEx eliminates the need for manual data entry by matching relevant spending reflected on credit cards. Be it an Amex, Visa, MasterCard or a Discover card, TrackEx has got you covered.
Corporate Car Rental Service
We simplify the mobility needs of corporate employees by helping them choose from a wide selection of comprehensive car rental deals.
recently added posts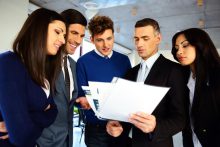 How To Streamline Travel And Expense Management
Planning a business trip is no easy task. It takes a lot of intricate planning. With employees flying for business now and then, there is a lot to be done. From booking flights, arranging accommodation, appointing car rental to food expenses, etc. it's an infinite list of costs.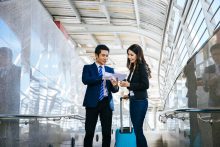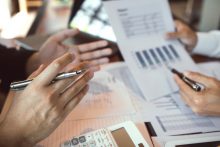 10 Smart Ways to Reduce Business Travel Expenses
Saving money on corporate travel is not easy, especially when employees are flying for business frequently. In a situation like this, companies generally have two ways to respond to increasing travel expenses.