Business Travel Simplified
Full workflow travel management application
Single, Unified Travel & Expense Management Platform
Claims and Reimbursements Process Transparency
Gain Control and Visibility On Travel Budgets
Actionable Insights
ROI Metrics on Travel Spends
Auto Approval Policy
90 days FREE trial (no credit card required)
The features your business needs
Improve Your Employee Engagement With Employee Benefits Program
Help employees maximize savings on every trip by providing them access to a broad selection of flight and hotel deals at discounted rates.
Pre-trip, multi-layered approval and scheduling
This travel and expense management platform is designed to meet all your process requirement. It helps employees to easily update their travel dates along with the purpose and travel cost of the trip. After the details are saved they are then auto-sent to the respective managers for approval. Managers can speed up the process by approving the travel requests from anywhere and any device. When the required approvals are complete the employee can book the flight/accommodation/car on the same platform. And that's not it, an employee can capture the expenses on-the-go and tap away to send it for reimbursement.
Corporate Car Rental Service
We simplify the mobility needs of corporate employees by helping them choose from a wide selection of comprehensive car rental deals.
Scale and configure the T&E program to your business-specific needs
You can seamlessly integrate the travel and expense management program to interface with your CRM, HRMS, & accounting software or ERP solutions.
Scan Receipts Effortlessly On-The-Go
Digitize your expense tracking. Scan single to multiple receipts anytime, anywhere with TrackExmobile app.
Travel & Expense Management For ITES
recently added posts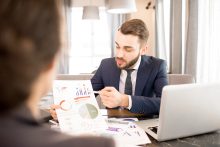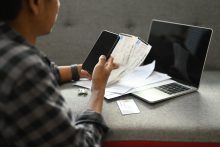 The importance of better expense reporting
A travel and expenditure report lists the costs paid when workers travel for business and corporations organize parties. Employees may be required to file T&E reports to be paid for expenses such as business dinners with clients or flights to an industry conference. The company may utilize expenditure reports to track how much it spends on travel and entertainment.