Business Travel Simplified
Full workflow travel management application
Single, Unified Travel & Expense Management Platform
Claims and Reimbursements Process Transparency
Gain Control and Visibility On Travel Budgets
Actionable Insights
ROI Metrics on Travel Spends
Auto Approval Policy
90 days FREE trial (no credit card required)
The features your business needs
QuickBooks
Connect TrackEx's Expense Reporting With QuickBooks In Just A Click Get all you expense accounts, employee information, customer lists in one place by simply integrating your QuickBooks account with TrackEx.
Shorter expenses approval cycles
The expenses approval cycle is simplified on the TrackEx platform to shorten the entire approval process by eliminating the unnecessary time spent in various activities via automation. Employees can enter their expenses on-the-go with their smartphone just by scanning the receipts or importing data from their email or from their credit card transactions. The integrated services on the platform enables seamless, one-tap receipts submission for approval. The manager's/ admin's approval workload is shortened as they are provided with the flexibility to approve anytime, from any device.
Pre-trip, multi-layered approval and scheduling
This travel and expense management platform is designed to meet all your process requirement. It helps employees to easily update their travel dates along with the purpose and travel cost of the trip. After the details are saved they are then auto-sent to the respective managers for approval. Managers can speed up the process by approving the travel requests from anywhere and any device. When the required approvals are complete the employee can book the flight/accommodation/car on the same platform. And that's not it, an employee can capture the expenses on-the-go and tap away to send it for reimbursement.
Make The Most Of A Cloud-Based T&E Service
Scan Receipts Effortlessly On-The-Go
Digitize your expense tracking. Scan single to multiple receipts anytime, anywhere with TrackExmobile app.
Improve Your Employee Engagement With Employee Benefits Program
Help employees maximize savings on every trip by providing them access to a broad selection of flight and hotel deals at discounted rates.
recently added posts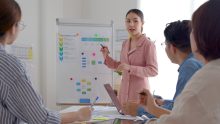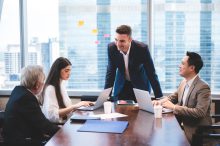 4 tips for balancing personal wellness with business travel
For many workers, business travel is necessary, but if it's not planned correctly, it may be a huge cause of stress. This may lead to having a detrimental effect on productivity and keep people from completing their jobs well. Hence, anybody who travels for work should take precautions to maintain their healthy state of mind along with ensuring that their job is not affected.